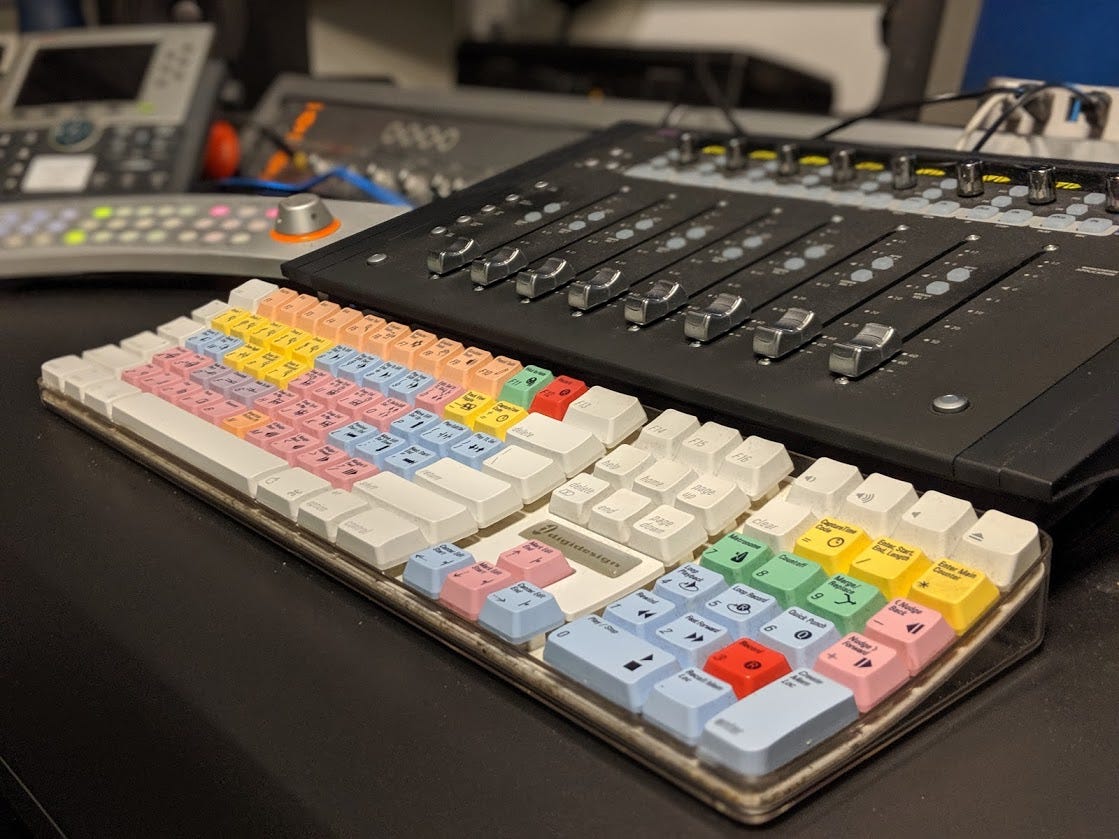 Frequently Asked Questions
What is Audio Pro Network?
Facebook, Instagram and Twitter can no longer successfully provide the security, dedication, and focus that private groups need. These platforms have grown so large that meaningful conversations are constantly pitted against trolls and misinformation. Audio Pro Network is a private niche social community dedicated to the audio industry, with a high signal to noise ratio. And with a separate mentorship platform, Audio Pro Network is supporting the next generation of audio professionals. If you aren't already a member, consider joining and pull the patch on big social.
How long have you been around?
My name is Joe Miuccio and I've been an audio post professional for over 30 years. I formed Audio Pro Network in 2008 as a private social network for verified audio professionals.
Why did you start Audio Pro Network?
I wanted to increase my professional contacts in the industry and I wasn't satisfied with the current audio message boards and business networks. Non-professional members on these sites contributed to misinformation and the experience was often an unfriendly one. So I set out to create a welcoming, helpful environment with a bigger objective; Create a new, friendly pro audio culture, combined with an inclusive mentorship platform to help the next generation.
What is the difference between the Professional and Mentorship platforms?
The Professional membership is a customized private social network designed with a low noise floor. A professional atmosphere with no trolls, bots or tracking. It comes with a host of benefits and it is free for verified Professionals. The Audio Post Mentorship platforms include, networking with your peers, tutorial videos, scheduled chats, webinars, and unfettered access to our staff mentor Joe Miuccio. The Audio Post Career Accelerator kicks things up a notch with personalized one-to-one coaching, job search assistance and more!
Why is Professional membership free?
Professional membership has always been free and it was always my promise that it would remain so. There are already many free social networks, so charging for this one didn't seem like the right thing to do.
Why is the mentorship platform free?
Why not? When I was young I was lucky to work with great people that mentored me from the very humble beginnings of my career. Nowadays that kind of generosity is very hard to find. I made the Mentorship Platform so I could give back to the industry I love.
If I purchase membership to the Audio Post Accelerator, what exactly am I getting?
Your experience in the Audio Post Career Accelerator will feel like working in an audio post house! Hundreds of lessons and one-to-one meetings when you need them.
Yes, quit at any time. For paid memberships please keep in mind that there are no partial refunds. Quit before the end of the billing cycle and you won't be charged again.
Do you offer a money back guarantee?
The main pro and mentorship platforms are free, so no worries there. The Audio Post Career Accelerator - personal coaching and course - has 7 day trial. There are no partial refunds for monthly subscriptions after the 7 days are up, but you can quit anytime and not be charged again after that.
What types of payment do you accept?
We accept all major credit cards.
Can I use any internet browser to view content on the site?
Yes, you can use any internet browser to view content on the site but the Chrome browser is required for one-to-one coaching and small class webinars. The site also has a mobile app!
Why aren't Professionals in the mentorship platform?
Many of our more well known Professional members are Academy and Grammy Award winners. We respect their privacy. From time to time some Pro's will appear as moderators or guests on the mentorship platform. Pretty cool.